Making it Different
Furniture should be beautiful, but it should also be comfortable and functional.
Patented Features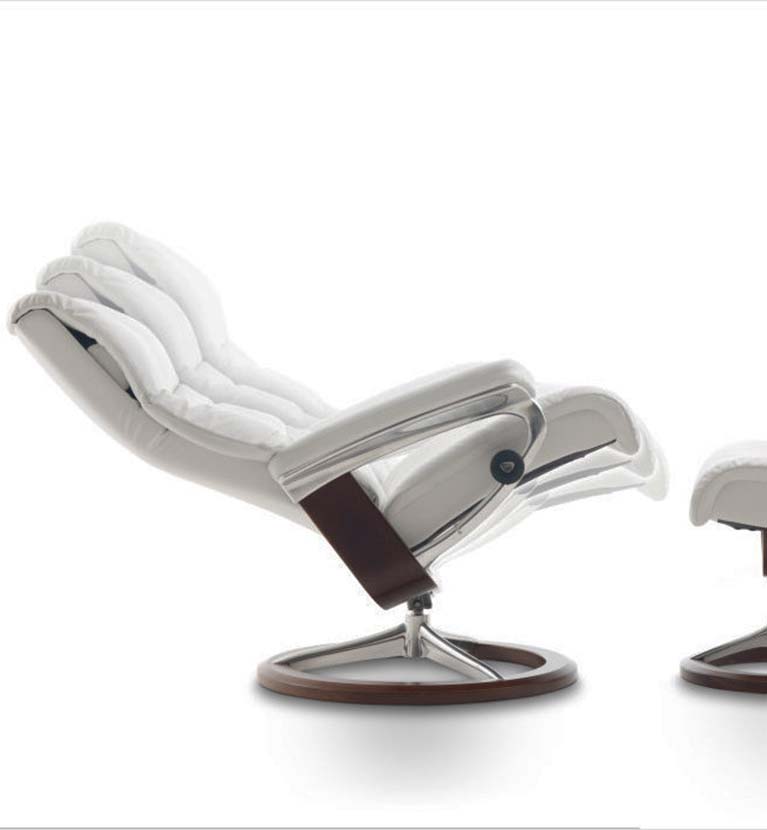 True comfort comes from the unique patented features in each Stressless recliner.  Stressless Plus & Glide systems interpret your body's movements as you change positions providing increased lumbar reinforcement. The headrest lifts your head to provide the most optimal body curvature for relaxation. A simple adjustment releases the headrest to a comfortable, flat position ideal for napping.
Comfort-Zones technology creates a soothing experience. The chair's inner foam is molded directly over the steel frame with perforated air pockets that allow you to sink entirely into the seat. A second layer of foam adds additional ventilation and comfort.
Finally, the 360 degree rotation of the swivel base allows for a full range of movement.
Making it Better.
Sitting in a Stressless recliner or sofa is such a soothing experience, it may be hard to pinpoint which feature is giving you your natural comfort. Be it the unique system of springs conforming to the curve of your back, the effortless movement you are afforded in every direction or the inventive foam that cradles your body, it is clear that our complete comfort system was designed with you in mind.