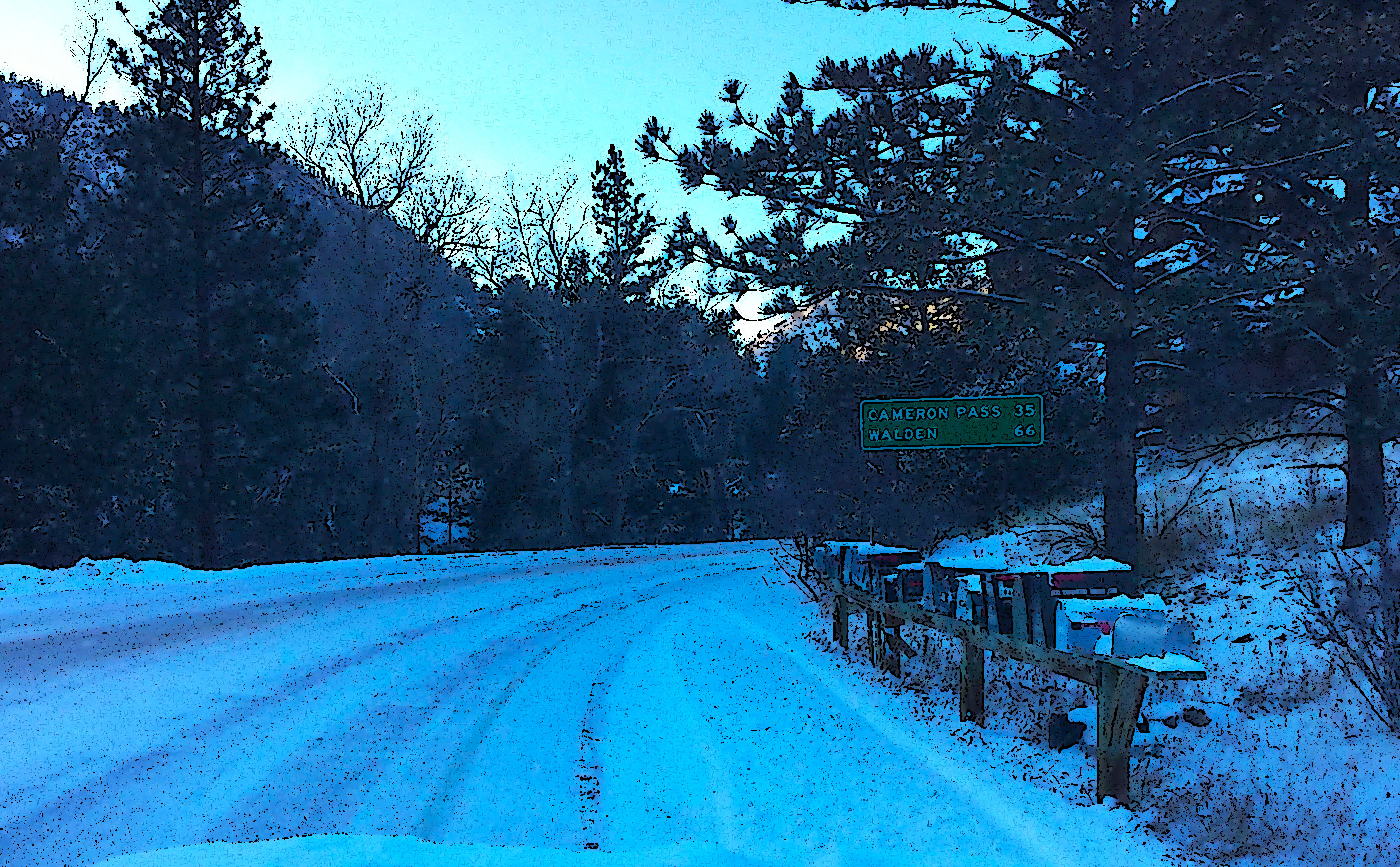 Poudre Canyon Rhapsody
The mountains do not call to everyone, but they call to me even in the winter when the roads are slick with ice I find it awfully nice. Along the Canyon Road, beside the frozen water of Poudre River where the otter and beaver play, we will build a cozy cabin underneath the willow trees just for you and me. All around the lonely trees and stubborn rocks, we two, we will face the world alone as the storms rage with fury and stalwart will we stand our ground  in a place we will come to call our Shangrila for two.
Poudre Canyon Highway
It is a long way (longer in winter) from Ft. Collins to Cameron Pass, 10,276 ft (3,132 m) high in the Rock Mountains along Poudre Canyon Highway (Colorado Highway 14). It is paved and open year round, but in the winter there is likely to be ice and snow.  The Poudre River accompanies you along the route. Much of it will be frozen and when the temperature drops near zero you will see clouds of steam and ice crystals) hovering over the rushing water like steam coming from a boiling pot. Eventually, God willing and the snow plows keep the road clear, one reaches Walden, population somewhere around 600 and the number one rule is – Take it easy.
I do not recommend driving at night. The driving can be downright stressful.